The Temptation of Sugar Dating - tnstaafl :)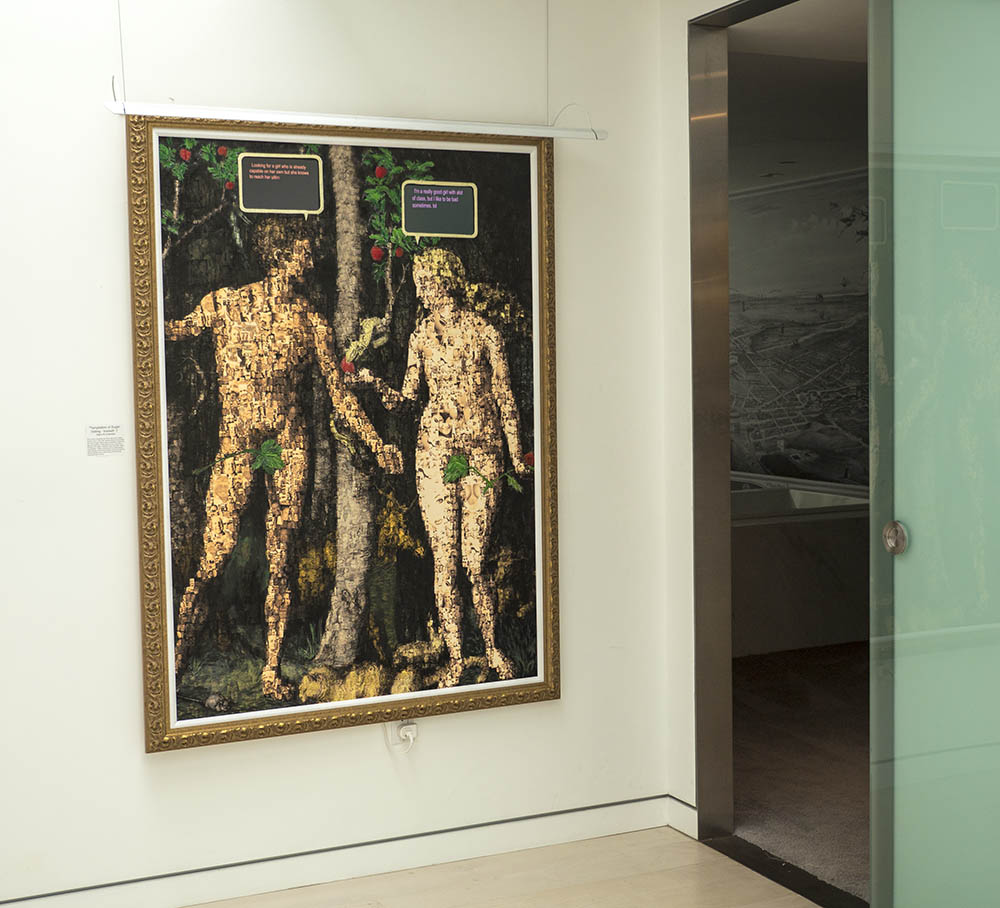 From our current President to over 1 million college coeds, our society, using Internet dating sites, have exploded an age-old relationship paradigm of older, wealthy men partnering with younger, attractive females. The rise of Sugar Daddies hooking up with Sugar Babies ignites issues of economic slavery, sexual capital, and a rethinking of the feminist empowerment trends. This artwork uses actual internet photos and dating profile words from prominent sugardady sites superimposed on the famous Durer Adam and Eve engraving from 1504 and on embedded video screens to comment on this relationship trend.
Select Sugar Baby quotes:
- I'm looking for an allowance based arrangement where we meet 1-2 times a week. What we do is up to you!!
- I miss being able to get my nails done or go out for sushi when I please.
- Don't treat me like a hoe and I won't treat you like a trick.
Select Sugar Daddy quotes:
- I prefer to essentilly buy my way out of the 'drama' that exists in normal dating.
- I will be flying you to an exclusive etiquette course in London so that you can accompany me to my many high profile functions.
- I am from old money and my lineage dates back to some of the riches and most brilliant people ever to live. I love to brag and feel it is important to share this with you so you will understand what kind of relationship I am looking for.
Mixed media. Ink-jet print on Dibond, acrylic paint, sugar, twin videos of actual dating site quotes in a 5+ minute loop playing on imbedded LED screens. 67" x 49"
Edition of 5 plus 1 AP in a gold frame. $10,000
Preview a sample of the imbedded videos